The National Institute of Physics (NIP) in coordination with the Quezon City Central Fire Station under the Bureau of Fire Protection held a fire safety seminar for all its constituents last April 23, 2018 at the NIP Auditorium in UP Diliman, Quezon City.
SFO3 Karen Laarni Lumpan and FO1 Rina Encinares of the BFP served as facilitators for the seminar, sharing their expertise in the suppression and prevention of fire and fire-related hazards. Part of the seminar was a lecture on the causes of fire, dangers posed by its effects such as smoke and heat, types of fires, and steps toward fire safety management through establishing a fire brigade, holding fire drills, and practical fire prevention tips.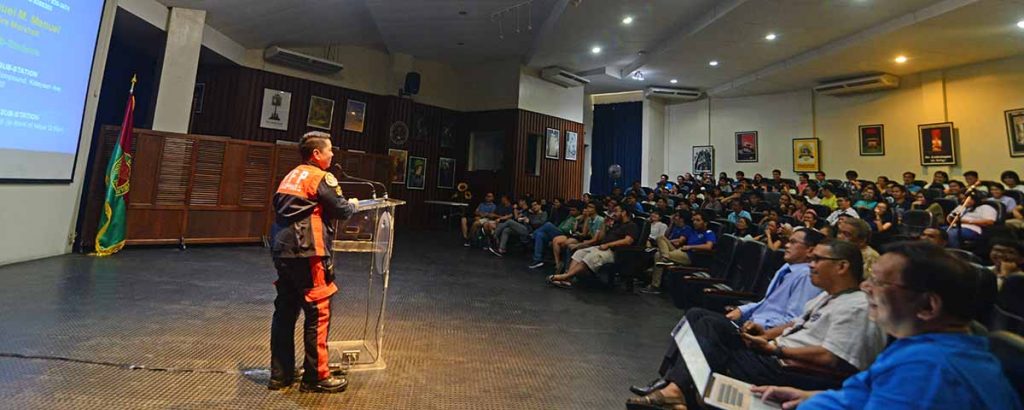 NIP community members also participated in a hands-on demonstration on the use of fire extinguishers, putting out controlled fires outside the NIP Research Wing. "An ounce of prevention is worth a pound of cure", says Lumpan, which rang true among the students, faculty and staff of NIP, now equipped with the proper awareness of fire and fire-related hazards.
In the event of an emergency, you may contact the QC Central Fire Station at 928-8363, 285-6345 or 112.
NIP Community Participates in Fire Safety Seminar 2018