The National Academy of Science and Technology (NAST) and the National Institute of Physics (NIP) celebrated through a public symposium the centenary of Albert Einstein's landmark publication on general relativity (GR). The symposium entitled "Sentenaryo ng Teoryang General Relativity" was held last March 14, 2016 at the NIP Auditorium in UP Diliman.
Aside from coinciding with the birthday of Einstein (March 14), being a Pi Day (3.1416), and that this year's birth anniversary is 137th (1879 to 2016), Sentenaryo was further boosted by the very recent detection of the gravitational wave at LIGO (Laser Interferometer Gravitational-Wave Observatory).
Einstein Sentenaryo featured three Filipino theoretical physicists (Drs. Perry Esguerra, Ian Vega and Reina Reyes) who shared their thoughts about GR and Einstein to the more than 500 participants in the Auditorium.
Accompanying articles to the Senternaryo presentations, speaker profiles and Einstein chronology and quotations are included in the event souvenir program which may be accessed through this link.
During the open forum, the speakers were asked how will they convince more students to take a career in theoretical physics. The speakers recalled their own critical experiences such as having access to research data repositories abroad, having a research mentor, playing active part in foreign research collaborations and being imbued with the belief in the Filipino talents. Dr. Reyes presented a challenge to all student participants to take theoretical physics and help solve outstanding problems in GR and be the next Einstein.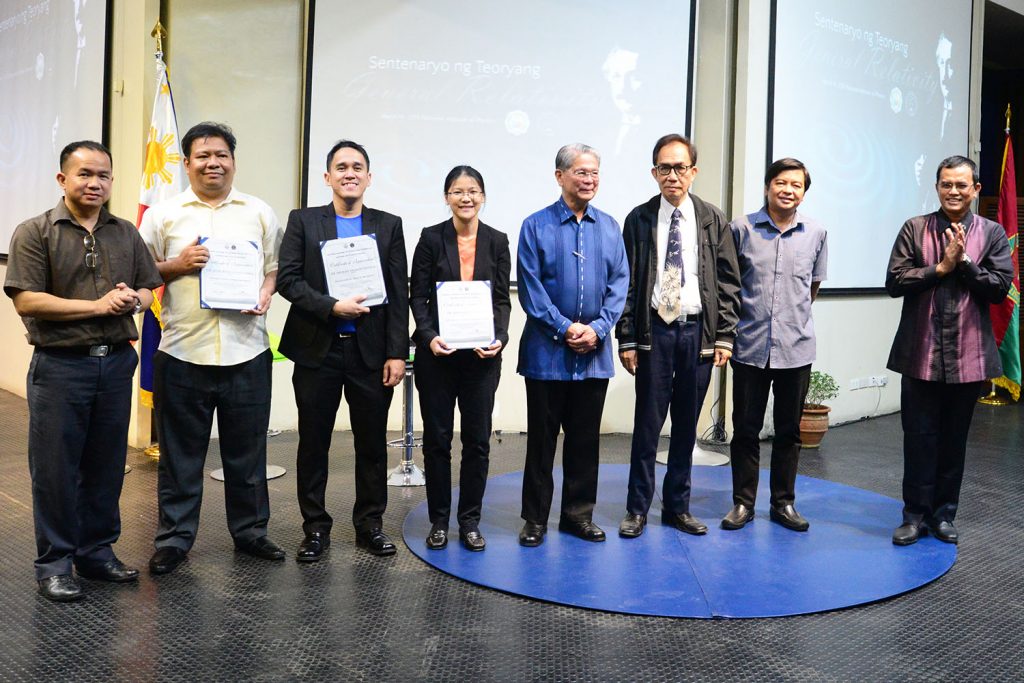 NAST and NIP celebrate the centenary of Einstein's general relativity